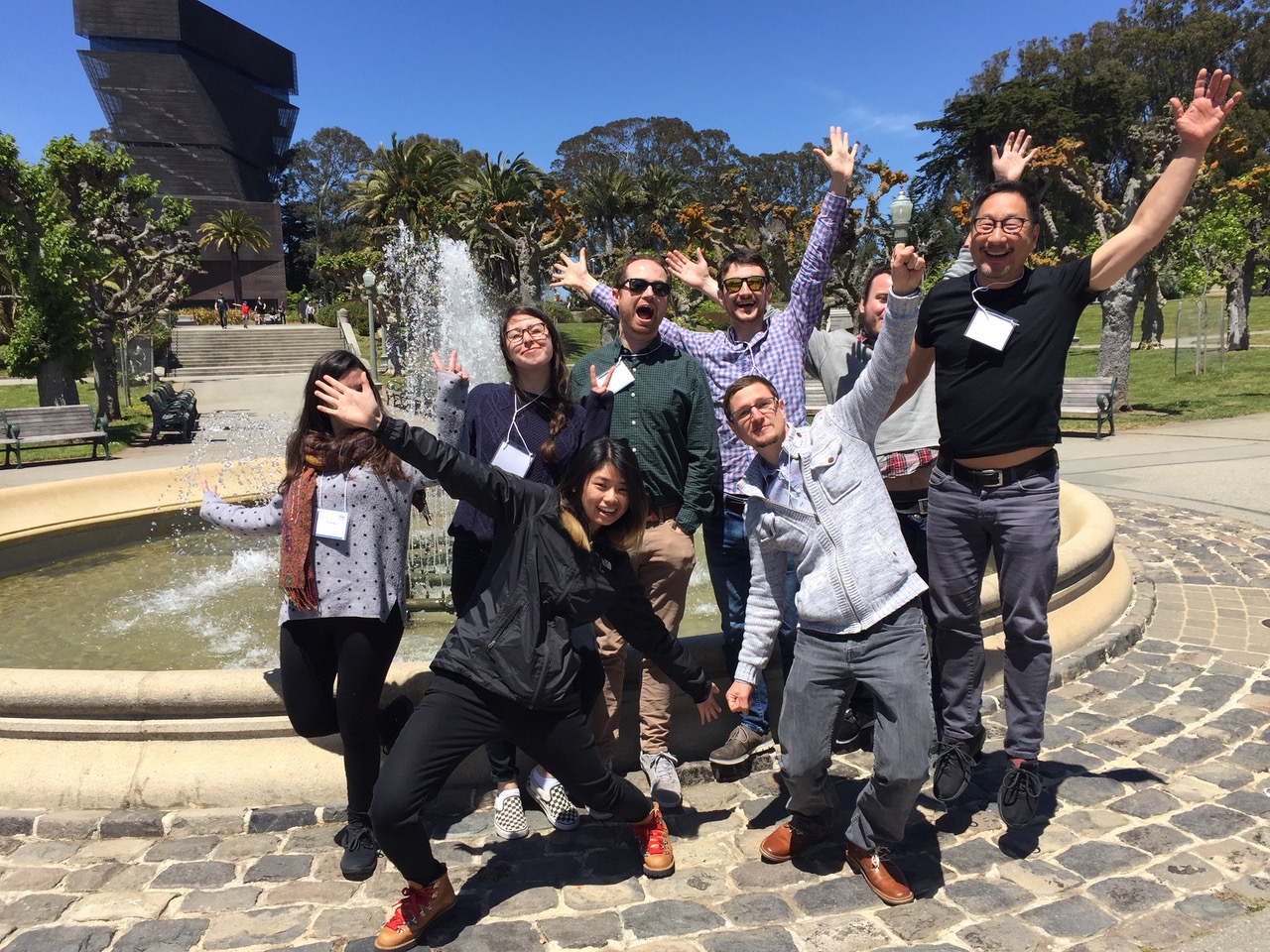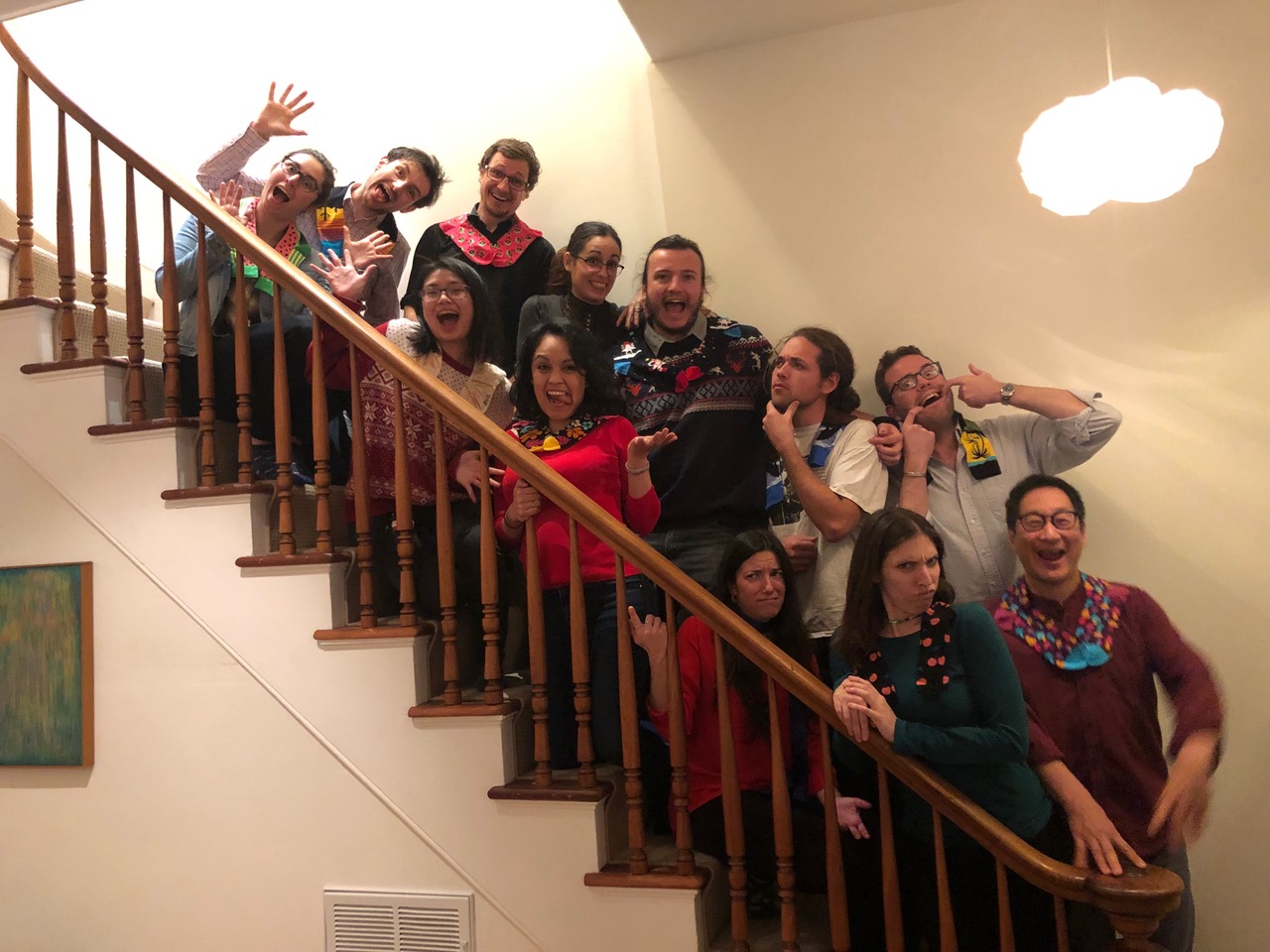 Fred Chang, M.D., Ph.D.
Fred grew up in Palo Alto, California. He was an undergraduate at Princeton University, and was introduced to research in the labs of Dale Kaiser, Austin Newton and Gerry Reaven. He went to UCSF for his M.D. PhD. For his doctorate work, he worked with Ira Herskowitz and discovered how a negative growth factor regulates the cell cycle in budding yeast. He identified a gene FAR1 and found that the Far1 gene product inhibits G1 cyclins to cause cell cycle arrest. For his postdoc, he then went to Paul Nurse's lab in Oxford and London, where he began genetic studies on cytokinesis in fission yeast. He also went to David Drubin's lab at UC Berkeley where he studied actin and worked on the cytokinesis formin Cdc12. He started his lab in 1997 at Columbia University Medical Center in the Department of Microbiology and Immunology in New York City. In 2016, he and the lab moved to UCSF in San Francisco, California. He is currently a Full Professor in the Cell and Tissue Biology Department at UCSF.
Fred is also an avid violinist, and plays in orchestras and chamber music.
fred.chang@ucsf.edu
skype: fredlychang
Arthur T Molines,
Ph.D.
Arthur was born in France. He grew up next to Paris and spent most of the holidays in the small family farm where his father grew up. Being in contact with nature is probably what led him to biology. For his PhD research, Arthur studied microtubule network organization in Arabidopsis thaliana. He moved to California in 2017 to join the Chang lab where he studies how cytoplasmic density affects cellular processes such as cytoskeletal dynamics.
Arthur enjoys photography and travel.
Website: https://www.atmolinesscience.com/
Pascal Odermatt, Ph.D.
Pascal graduated in 2016 from EPF Lausanne, Switzerland, in Bioengineering where he built an instrument with which he studied how mechanical forces dictate biological behaviour. In Fantner's lab, he had so much fun splitting bacterial cells into two by using an atomically sharp needle and punching holes into them while watching how its sister would react that he became passionate about mechanobiology. In 2017 he joined the labs of Fred Chang (UCSF) and Kerwyn C. Huang (Stanford University) to implement new biophysical methods that will help to understand how daughter cells maintain similar biophysical properties as their mother cell. He is using high-throughput optical methods to measure cell mechanical properties, cell growth, shape and biomass dynamics with high-resolution mechanical microscopy imaging.
Paula Real, M.Sc. Research Assistant
Born in Spain, Paula received her undergraduate degree in Biology at University of Seville and received her Master's Degree in Health Sciences in University of Pablo de Olavide in Seville. In Rafael Daga's laboratory (CABD), she studied nuclear pore structure and mRNA export in the fission yeast Schizosaccharomyces pombe. In the Chang lab, she is studying the regulation of nuclear size, shape and density.
Paula loves music and running.
Kieran Collins, Ph.D.
Kieran received his PhD at UC Santa Cruz with Karen Ottemann and joined the lab in December 2017. He is studying how cells recognize their physical dimensions and use this information to regulate transitions in the cell cycle.
Kieran enjoys sunsets and long walks on the beach.
Joël obtained his PhD at the Physico-Chimie Lab at Curie Institute – University Paris Diderot – CNRS in Paris, France. During that time he was advised by Dr. Cécile Sykes and designed biomimetic systems to study cell shape change under controlled conditions. He used in-vitro systems to mimic plasma membrane shaping that occurs at the rear of the cell due to acto-myosin contraction, at the leading edge by actin polymerization or at endocytic sites. He then joined the Berro Lab at Yale to work on the link between clathrin-mediated endocytosis machinery and membrane tension in S.pombe using quantitative biology. In 2018 he joined the Fred Chang's Lab to study the effect of mechanical constraints on S. pombe.
He likes cooking and plants.
Catherine Tan, BMS student
Catherine was born and raised in a small, desert town in southern California. Hoping to be closer to the ocean and more people, she attended the University of California, San Diego to study Bioengineering with a focus in Bioinformatics. As an undergrad, she was part of the Bing Ren Lab, where she studied genome architecture and gene regulation. Catherine is now a PhD student in the Chang Lab at UCSF, where she is studying macromolecular crowding differences between the cytoplasm and the nucleus in fission yeast.
Catherine also enjoys the outdoors and music events.
Gabriella Estevam, Tetrad student
Gabriella grew up in the San Francisco Bay Area and attended UC Santa Cruz, where she received a B.S. in Biochemistry and Molecular Biology before starting her PhD in the Tetrad Program. Gabriella is currently interested in studying the regulation of cytoplasmic density.
In her free time, Gabriella enjoys trail running and exploring the city.
Jack Strickland, iPQB student
Jack grew up on the East Coast in Raleigh, North Carolina. While completing a BA in Physics at NC State University, he first got introduced to molecular biology in a single molecule biophysics lab studying mitochondrial DNA replication machinery. After becoming inspired by all the new quantitative tools being used in biology, he applied to the UCSF iPQB program where he is now a Biophysics graduate student rotating in the Chang Lab. His current main interests are cell polarization, cellular geometry regulation, and yeast cell wall synthesis.
In his free time, Jack enjoys exploring the Bay Area on his trusty bike.